Golconda Fort History – Golconda is one of the most popular tourist attractions of Telangana that has a legacy of more than 600 years. The history of this heritage structure was in the 12th century when it was ruled by the Kakatiya's followed by Bahamani's and Qutub Shahi kings. Clapping hands at a certain point near the dome entrance reverberates at the hilltop pavilion that is nearly one kilometre away and also the outermost enclosure of the fort called Fateh Darwaza is famous for acoustical effects that mesmerize the tourists. Today we are going know more interesting facts about Golconda fort history
Golconda Fort History in English
#1 The Golconda Fort History – Starting Era
#2 Interesting Facts about Golconda Fort
#3 The Architecture of Golconda Fort
#4 List of Famous Golconda Diamonds
#5 Major Gates in Golconda Fort
#6 Golconda Fort Overview
#7 How to Reach Golconda Fort – Directions & Distances
#8 Golconda Fort Ruling Dynasties
#9 Is Golconda a UNESCO World Heritage Site in India?
What is History of Golconda Fort?
Golconda Fort History – Golconda Fort is the biggest citadel in Deccan plateau and it builds on 400 feet—high hill. Golconda consists of the biggest walls inline with others and about 12m of height. Eight entrance gates played a notable role in medieval history.
Golconda fort was situated 11 kms to the west of Hyderabad and one of the well structured (Parsian) architecture. It was initially known as Mankal.
Golconda contains famous structures which include Bala Hissar, Clapping Portico, Sila Khana, Nagina Bagh, Mortuary Bath, Taramati Mosque, and Guard Lines, Akkanna-Madanna Office, Durbar Jail, Ramdas Prison, and Amber Khana.
Golconda Fort History Facts
1. Acoustic Effects in Golconda Fort
The fort is well-known for its "Acoustic Wonders". If you make claps at specific points in the fort will reflect or be transmitted to the top of the hill (Raj Darbar). Acoustic effects considered as a security measure at that time. If you clap the fort entrance like Fateh Darwaza, it has heard at Bala Hissar, the highest point of Golconda Fort.
2. How to Build Fateh Darwaza in Golconda Fort
The Fateh Darwaza is one of the prominent entrance gates in Golconda. Presently it is the only gate that the tourists enter into the fort. In the 17th century, when Aurangazeb's forces came into the Golconda by using this gate. Fathe Darwaza in Telugu "Vijaya Dwaramu"

3. Water Supply System
Golconda contains a water supply system with Terracotta pipes is an extraordinary example of the ancient civil engineering skill. It includes cold and hot water systems at that time.
4. Secret Tunnels and Escaping routes
A secret tunnel has built-in raja darbar, which leads bottom point of the hill. Others trusted that tunnel would lead to a middle point of Hyderabad. It has used to escape for the royal families when they are in danger.
5. Mahakali Temple at the Top of the Golconda Fort
The fort has Mahankali Temple on the top.
6. 800 Year Old Tree in Golconda Fort
There is an old tree in Golconda fort which is about 80 feet in circumference
7. Rama Das Prison
Yeah well, you already heard about the story of RAMA Das who was a revenue officer. He was sent to prison with charges of misusing state funds to build BhadraChalam Sri Rama temple by Abul Hasan Tanah Shah. Rama das carved images of Rama Laxmana in prison which was situated precisely below the Bala Hissar. The fort has inspired movies like Sri Ramadasu, and others.
History Beyond Golconda Fort
According to history, once a shepherd boy, who was walking alone along the hill, discovered the idol of God. Later this news reached the kakatiya king, and he built a temple with a small mud fortress on the hill named as Telugu word "GOLLA KONDA" which is also called Shepherd's hill.
In early stages Golla Konda or Golkonda was a mud fortification by Kakatiya kings, later it was rebuilt and strengthened by Prathapa Rudra(Kakatiya King). Further, it moved kakatiya descendants Musunuri Kapaya Nayaks to Bahmani dynasty as part of the treaty in 1364. The historic fort has faced a lot of crises under the rule of Kakatiya Kings, Kamma Nayaks, and Bahamani Sultans. Multiple revolutions under the Delhi Sultans, Warangal Kings and other rebellions affected the Golconda Fort, which resulted in the region being shrunk and decreased. In 1512 the fort went into the hands of the Qutub Shahi Dynasty.
The epic citadel in South India and was capital of the Qutub Shahi Dynasty (1518-1687)
Golconda fort was established as an independent state in 1518 by Sultan Guli, the founder of Qutub shahi dynasty. There is no official history recorded before 1364 CE. The Qutub Shahi's reign was ended by the great Mughal emperor Aurangzeb, and later he intentionally destroyed the beautiful fort. The Mughal emperor took nearly eight months to win this fortress. Then afterwards he was handed over to Asaf Shah. Later Asaf Jaa established an independent Nizam dynasty in 1713 with the name of Nizam Ul Mulk. His successors were also known as Nizams who ruled Hyderabad till 1948.
"One great betrayal leads to the destruction of the epic citadel by Aurangzeb."
Presently Golconda fort consists of a complicated layout of mosques, palaces, and pavilions, unfortunately, they all are under ruin condition.
The Architecture of Golconda Fort
Situated just 11 km from west of Hyderabad metro city, Golconda fort is one of the most well-known historical and marvellous structures of medieval India. It is also a popular tourist attraction of Telangana State. Initially, the fort consists of small mud and temple. Still, later it was enhanced to excellent citadel construction with granite and stone walls- 87 bastions, eight big gates, and circumference was about 7km. Golconda fort's significant attractions include well-designed palace, armoury walls, mosque, and Taramathi & Premavathi Dance auditorium. The Sound and Light show at this historical monument Golconda is one of the attractions, which brings legends into the fort to life. It has been organizing on different days and multiple languages in the evening.
List of Famous Golconda Diamonds
Golconda is well known for its world's most famous diamonds. Fortress city within walls is renowned for Diamonds trade
Because of the diamond business, especially Kollur mine, Golconda is also renowned for a Trade centre of large diamonds. The fort region has produced some of the world's more prominent diamonds which includes
World's most famous and colourless Koh-i-Noor (Presently it is with the United Kingdom)
The Pink Daria-i-Noor (Iran hold it now)
Dresden Green (Belongs to Germany)
The Blue Hope (United States)
The White Regent (France)
Orlov (Russia)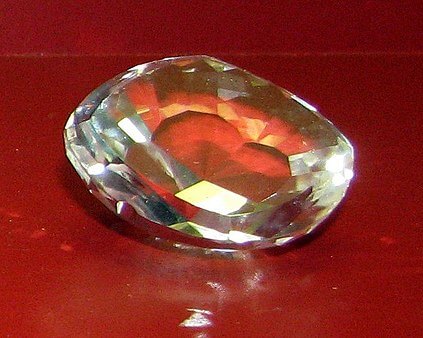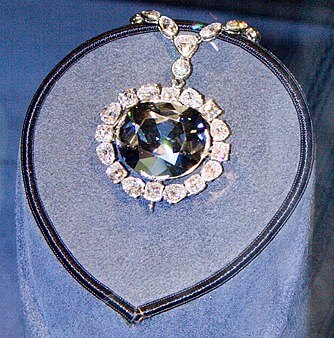 Major Gates in Golconda Fort
Golconda consists of a Total eight essential gates.
Bala Hissar Darwaza
Fateh DarwazaBanjara Darwaza
Patancheru Darwaza
Moti Darwaza
Yali Darwaza
Mecca Darwaza etc.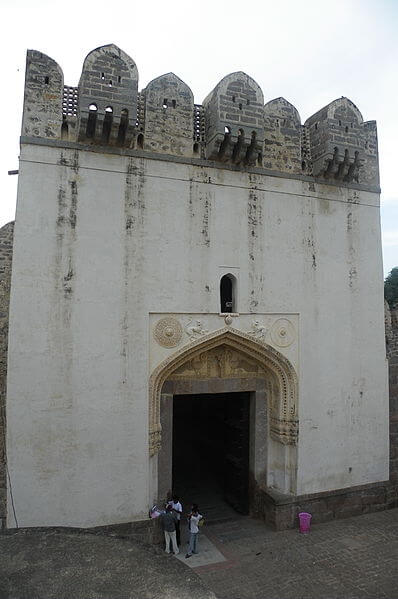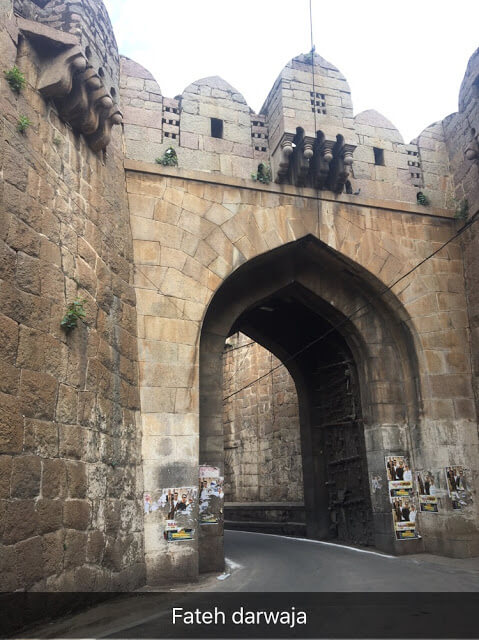 Temples
Palaces
Famous Structures in Golconda
Golconda Fort Overview – About Golconda Fort History
1. Sound and Light Show at Golconda Fort
History is gone, felt epic citadel experience in only a few moments, then let's recreate history with live visualizations as if kings, officials, and rulers are in action. Get fascinated by the enchanting illuminations.
Total two shows organized every day.
1st show English (all days of the week)
2nd Show in Telugu (Monday, Wednesday and Friday)
2nd Show in Hindi (Tuesday, Saturday and Sunday)
Show timing details
November to February
1st Show is at 6:30 PM
2nd Show is at 7:45 PM
March to October
1st Show is at 7:00 PM
2nd Show is at 8:15 PM
Where is Golconda Fort is Located?
Golconda fort is situated 11 km west of Hyderabad.
Nearest Airport: Rajiv Gandhi International Airport
Nearest Railway Station: Secunderabad and Begumpet Railway Stations
Nearest bus station: Golconda bus station
Basic amenities available in the Golconda Fort
Clean Drinking water
Toilets
Restrooms for women
What is the Best time to visit Golconda Fort?
All the weekdays – 9:00 PM to 5:30 PM
Golconda Fort Entry Ticket Details
Entrance fee of Golconda Fort
1. There is free entry for children under the age of 15.
2. Indian Citizens including SAARC citizens(Nepal, Bangladesh, Bhutan, Pakistan, Thailand, Myanmar, Sri Lanka, Afghanistan, and the Maldives)and BIMSTEC Countries citizens – Rs. 25 per head
3. Other Foreigners around the world: 300/- per head.
Where to Stay
There are a lot of private hotels available in the fortress area. You can even use BookMyShow, Yatra, Goibibo, ixigo for nearest and comfortable hotel rooms.
How to Reach Golconda Fort – Directions & Distances
Golconda fort situated 11 km from Hyderabad. There are a lot of bus services available from Mehdipatnam. You can even reach Outer Ring road via APPA junction, and it is about 5+ km from Appa junction. Even Ola, Uber, is also available for special raids.
Golconda Fort Ruling Dynasties
Kakatiya Kings
Kamma Nayaks
Bahamani Sultans
Qutb Shahi Dynasty
Mughal Empire
Is Golconda a UNESCO World Heritage Site in India?
In 2010 India submitted Golconda is Heritage site. UNESCO holds it tentative list of Heritage sites in india.
Happy reading Golconda Fort History!